| Date | Destination | Title | Description | Details | Reserve Now |
| --- | --- | --- | --- | --- | --- |
| August 31, 2023 | More activities and trips coming soon. | | | | |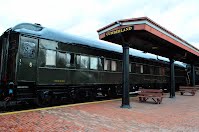 We are selling for a limited time special commemorative DOVER HARBOR 100th Fundraiser items to
Read More »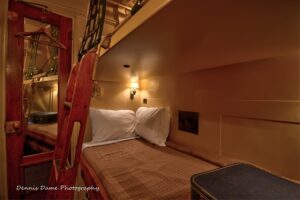 Congratulations to our Pullman DOVER HARBOR, who was constructed 100 years ago this year. We
Read More »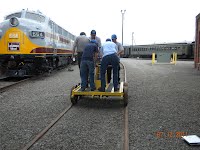 We are now accepting applications for students in grades 9 – 12 to attend RailCamp
Read More »
Requirements for Employment
Rule 44. No person defective in hearing, sight or color perception shall be employed in any branch of the service involving the use of signals or the movement of trains and engines. All persons thus employed will be required to pass examination by one of the authorized specialists or examiners as to hearing, sight, and ability to distinguish colors. Reexamination will be required as follows:
a. Once in every four years.
b. After acute affection of the eyes or eyelids, or of the ears.
c. After any protracted or serious illness, on the recommendation of a Beneficial Association Surgeon.
d. When deemed necessary by the Superintendent.
Northern Pacific Railway Company, Rules and Regulations Operating Department, Effective June 1, 1899.
Historic 1923 Pullman on the mainlines of America at Mableton, Georgia
Travel a Legend: Pullman Dover Harbor
Join our Trip News mailing list
Ever want your own Pullman reproduction blanket? Or how about one of our Dover Harbor T-Shirts? Come take a walk through the Company Store! We have those items and more.
Help DCNRHS when you shop!
You shop, and merchants give back. Sign up at   
For more information and how to find us, click here.
Buy posters of our photos & more at our digital store! Take a look at our Zazzle Store by using the above QR code.     
Please click text above to download your own copy of the 2023 calendar.